The world is filled with mind-blowing man made wonders out there. Over the thousands of years of human history, we've produced some pretty amazing stuff, even if, sadly, not all of it has lastest until today. With many breathtaking and incredible historical sites built by ancient civilizations, it's sometimes hard to narrow down the best. Think of all the lists of historical wonders out there and how different they. What criteria do you judge on?
Everyone has their own, including me. I've spent the last decade traveling around the world and have visited more than ninety countries. I've seen a lot of the best historical sites and monuments in the world.
Below are my favorite historical sites that I think every traveler should try to visit at some point. The story these ruins tell is part of humanity's story. They guess a deep understanding of our history, power, commonalities, and shared experiences. They show us how've developed as a specieis. Don't miss them!
Machu Picchu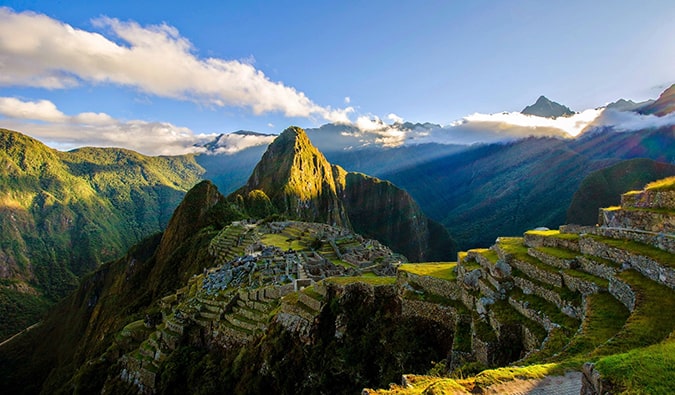 Located in southern Peru, this ruined city lies on top of a mountain that's only accessible by train or a four-day trek. Rediscovered by Hiram Bingham in 1911, it was an important cultural center for the Inca civilization but was abandoned when the Spanish invaded the region. (It is famously referred to as the "Lost City of the Incas," though that is actually Vilcabamba). The location was made a UNESCO World Heritage site in 1983, and it was named one of the New Seven Wonders of the World in 2007. Concerns over growing numbers of tourists have led to limitations on how many people can enter the site, though only by a fraction of what is necessary. Hopefully, they will limit it even more so this site can last for hundreds of years more.
How to get there
Machu Picchu is open year-round. The easiest way to get to from Cusco to Machu Picchu is to take the train to Aguas Calientes (the town located a few miles from the site). It's a scenic 3.5-hour trip each way along tracks that run right along the Urubamba River in the Sacred Valley, with dramatic canyon walls on either side. The other way to get from Cusco to Machu Picchu is to walk as part of a multi-day Inca trail tour, which is the far more scenic and rewarding way. My preferred tour company for that is Intrepid.
Tikal


This Mayan city-state is one of the largest and best-preserved ruins of that civilization and was a dominant force in the Mayan world during the Classic Period (200-900 AD). Located in Guatemala, this place lets you experience your inner Indiana Jones early in the morning or late at night when the tourists go home and it's just you and the jungle. It is very serene, and that made for one of the best travel memories I have.